The Rev. Dr. David deFreese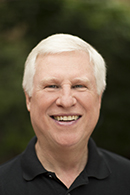 Vice President of Church Relations
In addition to his responsibilities at Mosaic, David provides direction for the Rejoicing Spirits program and walks with congregations who want to actively include people with disabilities using the Rejoicing Spirits model.
David graduated from Augustana College, Sioux Falls, S.D., and earned a master of divinity degree at the Lutheran School of Theology at Chicago. He received an honorary doctorate from Midland University. Ordained by the Evangelical Lutheran Church in America (ELCA), he served three Nebraska congregations before being elected bishop of the Nebraska Synod in 2000. He was re-elected again in 2006 and chose not to stand for re-election in 2012.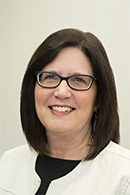 Community Relations Coordinator
Kelli provides support and coordination for the Rejoicing Spirits program. Her responsibilities include coordinating communication to current and prospective host sites, managing the Rejoicing Spirits website and social media efforts and other duties as assigned.
Before starting with Rejoicing Spirits, Kelli served as the Resource Development Manager at Mosaic in Omaha. Before coming to Mosaic she worked at St. Timothy's Lutheran in Omaha for eight years as their Director of Lay Ministry.