Thursday, February 23, 2017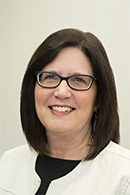 Blessings from Mosaic!
My name is Kelli Joseph and I am the new Community Relations Coordinator supporting Rev. Dave deFreese and Rejoicing Spirits.
I have been with Mosaic for more than four years, most recently working at Mosaic in Omaha as a Resource Development Manager. Before coming to Mosaic I worked at St. Timothy's Lutheran in Omaha for eight years as Director of Lay Ministry. During that time, I led the small group ministry team by creating small groups, training leaders, and researching curriculum. I was also in charge of researching and planning our adult mission trips as well as coordinating all volunteers and their respective responsibilities.
I'm excited to bring my church and previous Mosaic experience to this position and look forward to getting to know each of you and the Rejoicing Spirits community. Carrie Gubsch is transitioning to a new role within Mosaic and will remain a support to Rejoicing Spirits through this transition.
Please feel free to contact me with any questions or supports needed regarding Rejoicing Spirits. My contact information is:
Kelli Joseph, Community Relations Coordinator
Mosaic | 4980 S. 118th St.
Omaha, NE 68137-2200
402.896.3884, x31031
www.mosaicinfo.org
kelli.joseph@mosaicinfo.org
In order to help me get to know Rejoicing Spirits better, please update your congregation's contact information. Visit www.rejoicingspirits.org/contact-information-update or call me to update your info.