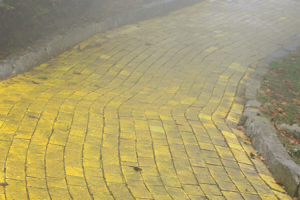 By Pastor John Gosswein
Leland Soderquist engaged me in his worship and faith life during my contact with him in Rejoicing Spirits and his life at Mosaic in Axtell, Nebraska.
I learn so much from Rejoicing Spirits services. The people I share worship with have a wonderful expression of the love of Jesus, though I must be patient in hearing and learning.
One of the lessons that Leland helped me learn was about heaven.
As I engaged in ministry with individuals with physical and mental challenges, I, at first, sought to assist them to understand concepts of heaven. But conversations with Leland brought a new perspective (and made me realize my own limitations).
While he had lived in numerous places, each providing a loving home, he still anticipated getting home to heaven, where the relationships truly were fulfilled. He helped me see that while others may get caught up in where heaven is, or what paradise looks like, for him it was about relationship, or being home.
He was also a big fan of The Wizard of Oz, a fact I really didn't pay attention to until I prepared for his funeral.
The Biblical text I had chosen was familiar: Jesus telling his disciples (in the midst of their feelings of loss), "I go to prepare a place for you … a home" (John 14). I had selected a graphic for the service, with Jesus saying "I am the way," and pointing down a road.
A yellow road.
I laughed at the connection with Leland's favorite movie, and then considered some other connections. Leland had seen the movie enough (at least weekly!); could he have wished with the Scarecrow, "If I only had a brain?" Did he ever wish he had enough knowledge to not be "trapped" on this road in life? But, just like the Scarecrow, Leland had developed truly important wisdom through his simple and faithful trust in God's care. He was wiser than we realized.
Or did he have an inclination toward the Tin Man, who wished for a heart, even though he was rich in kindness? But Leland understood the source of compassion; he frequently had reminded me that the picture I had of the Ten Commandments could fold into a heart; he would call out "that's God's valentine!"
Then there was the Lion seeking courage, a boldness of faith and desire to participate. I recalled that anytime I brought out a big wooden cross and tapped it on the floor, Leland was the first to boldly proclaim, "That's a cross. Jesus died on the cross to save us from our sins!"
All these illusions came together for Leland's funeral. Yet it wasn't an education in the faith journey just for me. I learned that a new resident and participant in the worship service, also a lover of The Wizard of Oz, certainly was listening intently enough. When, at the end of my sermon, I tapped the cross three times on the floor, I heard him say, "There's no place like Home Heaven."
Three times, of course.