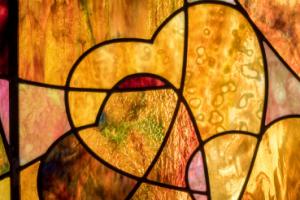 Rejoicing Spirits of Eastern Berks County has facilitated four worship services at St. Paul's UCC, Kutztown, Pennsylvania. They shared the following regarding their services:
The number of people in attendance has been remarkable, with Rejoicers and their families even coming on New Year's Day.


We had one parent tell us that her Rejoicer loves Rejoicing Spirits and talks about it to everyone he sees. He tells his friends how great it is and invites them to come.


We have parents thanking us for facilitating the worship services. One father said he and his wife have not been able to attend church for years, and that now they are so excited because they can go once a month. He is vowing to spread the word to others about our Rejoicing Spirits services.


We have a volunteer with an immune deficiency disorder that will not allow her to enter the church building with so many others. She spends a lot of time in and out of the hospital. She volunteers with Rejoicing Spirits by standing on the sidewalk in front of the church and directing any new Rejoicers to the parking lot at the back of the church. The parking lot entrance is handicap accessible and is the entrance that everyone uses for all church services and activities.


During a service, we had one Rejoicer ask another Rejoicer, who was reluctant to say yes, to participate by collecting our index card gifts offering with him. The reluctant Rejoicer got up and went with him, passing an offering basket.


When I spoke to the retired pastor who had volunteered to lead our December Christmas service and thanked her for volunteering her time, I found out she was the grandmother of one of our Rejoicers. She said, "Of course I want to facilitate this service. If I don't do this, where is my grandson going to be able to go to church for a Christmas service?"


Our volunteers who come from many different churches interact with one another. They plan together, share together, laugh together and help each other as well as the Rejoicers. They even ask when the next planning meeting is. They are fantastic!


There is a wondrous moving of the Holy Spirit that touches those in attendance. The Rejoicers feel comfortable and volunteer in roles that were, a few short months ago, out of their comfort zone.


Our Rejoicers are sharing prayer requests for their family members.


We are so thankful that God is working through us to offer a worship service format that is friendly and inviting, that encourages participation and loud, joyful singing and instrument playing including the clappers you sent us. Our Rejoicers, their families, friends, and caregivers as well as our volunteers have all been blessed by this ministry.
Thank you for sharing such positive observations regarding your services. What a great ministry you are offering!