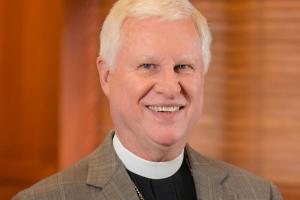 "For it is God who is at work in you, enabling you both to will and to work for his good pleasure." Philippians 2:13
"For we are God's fellow workers, working together…" 1 Corinthians 3:9
What was God thinking? We are God's Plan A, and there is no Plan B.
I love the story of the woman who moved into an inner-city metropolitan area. Next to her apartment building was an empty lot that had been abandoned for a long time. It was overrun with weeds, broken glass, and litter. It was an awful eyesore.
As she acclimated to her new home, she wanted the surroundings to be more attractive, so she simply started picking up and cleaning the vacant area. Soon other neighbors were pitching in and together that blighted lot was clean, and they started dreaming. Vegetables and flowers were planted and walking paths and benches were built. That ugly mess was transformed into an inner-city oasis. A grand opening celebration for this new neighborhood garden was held, and one of the neighbors went on and on about how God can do such amazing things. The woman had heard enough, and when it was her turn to speak, she wisely declared: "God can do amazing things, but you should have seen it when God had it alone. God needs partners."
God can and does amazing things, but God built into the very design of our world that we are to be partners in creating welcome, acceptance, community, and hope. God calls us to be co-creators in constructing and developing a world where people can become all that God
created them to be.
Rejoicing Spirits at its very heart understands this and holds it close as its very purpose in being. Rejoicings Spirits was founded on the belief that all people should have the opportunity to explore faith and spirituality: "to grow in the grace and knowledge of Jesus Christ." This innovative ministry works with congregations to provide a meaningful, inclusive worship service in a loving and supportive community for people of all abilities.
As we "love and serve," we are living out our partnership with the Source of all that is. If we don't, who will?
Next time someone asks you what you do, try answering: "I am God's partner in making the world a better place." It will either end any further conversation, or engender a fascinating discussion.
Blessings in your partnership. There is no Plan B.